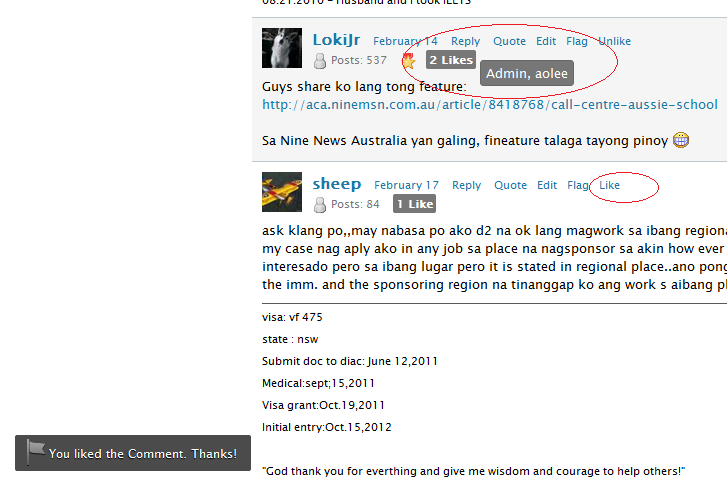 Hi Guys,
I believe most of you are wanting to have a "like" plugin like the one in vanillaForums.org, i've created a plugin similar to what it does
here's the screenshot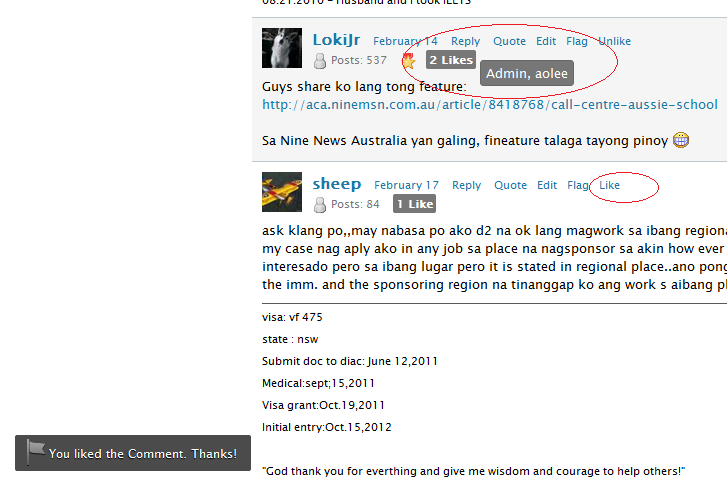 in addition, it also displays the people who liked it when the mouse is hovered on the "Like Text".
see it in action here => Demo
It's available for a cheap price of $5.
You will be redirected to the download page once payment is settled, like will also be sent to your email in case your browser play tricks on you.
++++++++++++++++++++++++++++++++++
Update!
version 1.1 released
To Those who already purchased, i've sent you an email with the download link for the latest files.
Just overwrite your plugin with this new version.
What's new?
– added a like count in the user's profile, it displays the number of post and discussion the user had liked.