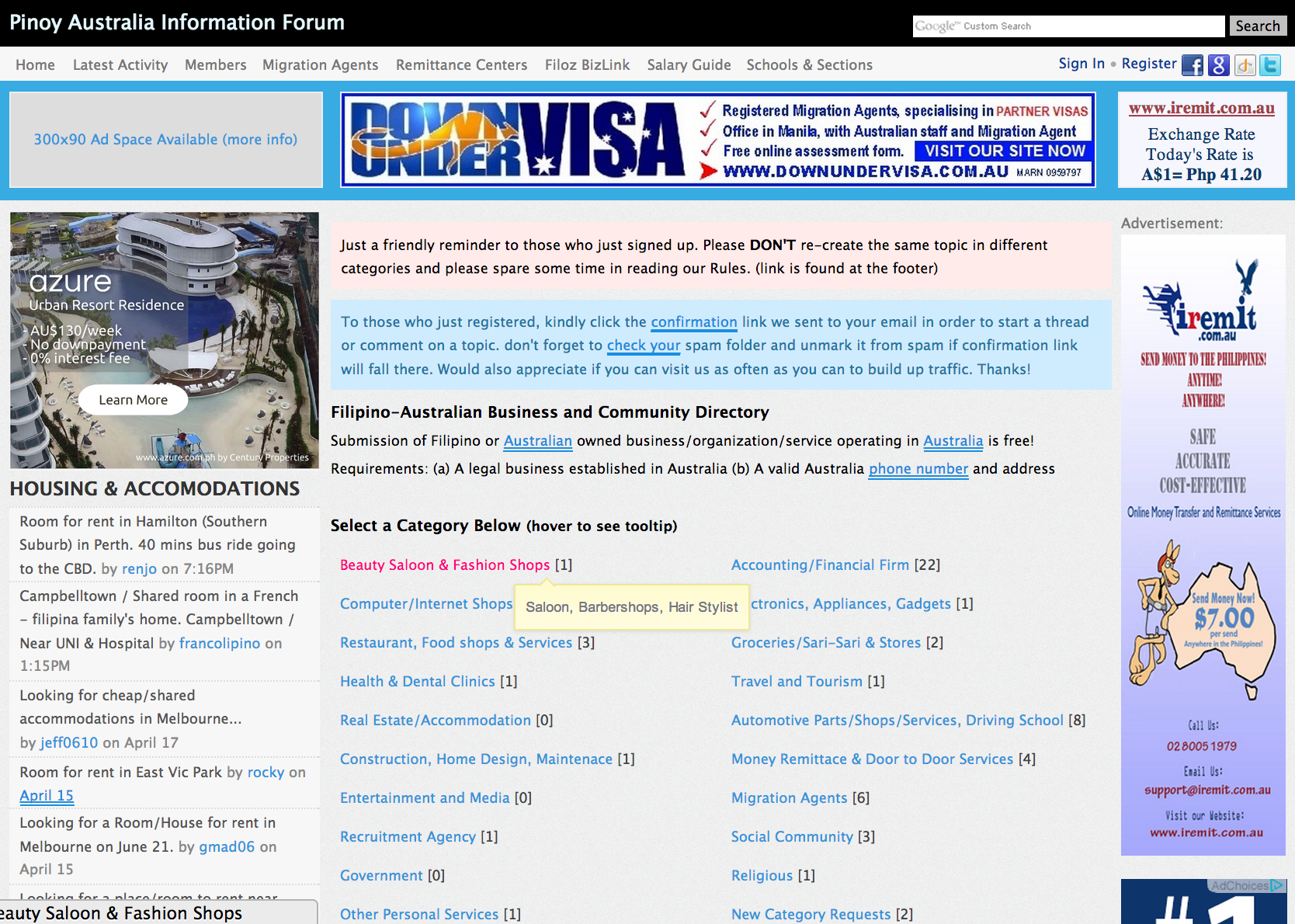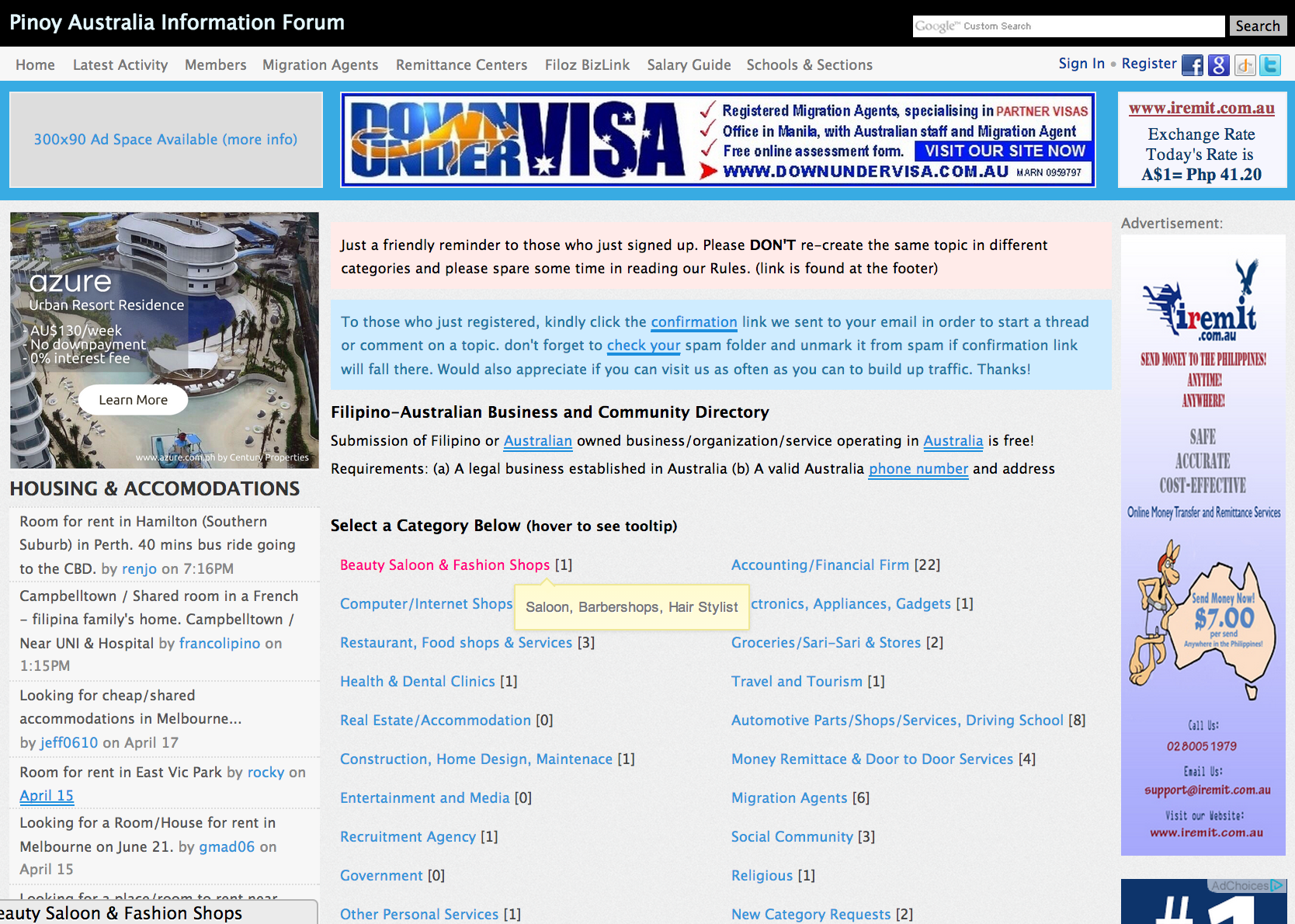 Hi Guys,
How are you? been so much busy with my new work, catching impossible deadline.
Sorry i wasn't able to enhance some the other plugins lately.
So far this is the only thing i have at the moment. i call this plugin Bizlink.
This plugin works like http://www.phplinkdirectory.com/
see it working at http://www.pinoyau.info
here's the direct url to the Directory Page
http://pinoyau.info/plugin/BizLink/DirList
While here is the link to the submission page
http://pinoyau.info/plugin/BizLink
Admin screenshots
Enhancements on the way:
a. notify user's that the Submitted Content was approved
b. ban user in posting a link. (although you can also ban a user from total access in the forum)
c. search feature
d. improve the validations
Sorry had to postpone the classified ads plugin due to lack of time.
Purchase the plugin compatible to VanillaForums 2.1 below